26. Augusts 2009
Cleanhouse supports the programme Iespējamā misija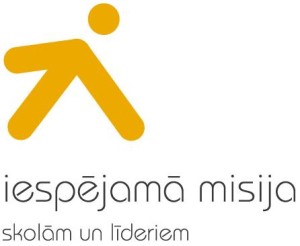 In the summer of 2009, Cleanhouse has become a supporter of ythe education support programme Iespējamā misija (Mission Possible), agreeing to cover study payments of several programme participants at least for the next two years.
Member of Cleanhouse Board of Directors Kristaps Drone admits: "Cleanhouse as an industry leader already since its foundation has consistently raised its work efficiency. In order to do so, high professionality of workers is required, where, in its turn, education has great importance. Therefore, aims of Iespējamā misija concerning raise of education quality is closely linked to Cleanhouse conviction and values of the company.''
Iespējamā misija is a project at national level where the main focus is put on education. The main goal of this programme is to establish understanding of education as a great value in Latvia.
The aim of Iespējamā misija is to introduce to education system young and talented university graduates with leader skills and good academic achievements so that education becomes a sector which is up-to-date and appropriate to development level of Latvia. The talent and energy of these young people will help to create positive and progressive environment in schools, raise a prestige of teacher profession and increase the motivation of pupils to study hard in order to become active members and creators of the public. Iespējamā misija was launched in Latvia in 2007, whereas similar programs and organizations in the world operate already for a long time and have gained a great popularity and support among university graduates and schools. Iespējamā misija was established in Latvia considering an experience of similar organizations abroad – Teach for America (USA), Teach First (United Kingdom), Noored Kooli (Estonia) and Renkuosi mokyti! (Lithuania). Also in these counties program managers select and prepare motivated and gifted university graduates for at least two year work at school. Iespējamā misija is engaged in international network of organizations Teach for All, which unites similar organizations all over the world.
You can find out more about this programme atwww.iespejamamisija.lv.