28. Aprīlis 2008
Cleanhouse supports Riga Marathon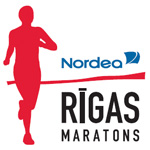 Cleanhouse, the leader of facility management and cleaning industry in Latvia, will support one of the major public sports events in Latvia – the Riga Marathon, which, as every year, will take place on the third Sunday of May. This year, it will be May 18 and it will gather runners from Latvia and other countries.
 ''Cleanhouse will ensure that the marathon venue is clean and spruce, and will encourage marathon participants not to pollute the marathon course. Running in a clean environment will even more improve participant mood, besides emotions offered by this sports event. Spring is the right time to remind all people about clean environment, healthy lifestyle and engagement into healthy activities. Therefore, we decided to support the Riga Marathon. Its core idea corresponds with that of our company,'' indicates Member of Cleanhouse Board of Directors Kristaps Drone.
The Riga Marathon is a tradition since 1991, and it is a significant event in sports life of Latvia, gaining ever more extensive recognition with each year. The Riga Marathon is at the same time the Championship of Latvia in marathon discipline. Everyone may participate, assessing his/her fitness and choosing appropriate distance – five, twenty or classic marathon distance – 42 kilometers. In the last year, marathon gathered more than 1.500 runners, while in this year, organizers expect that the number of participants will be significantly higher – achievements on the international stage of Latvian marathon runner Jeļena Prokopčuka have made contribution in popularization of this sport in Latvia. Registration for participation for the Riga Marathon will continue until May 16, 2008 in all branches of the bank Nordea in Latvia or on the marathon homepage www.nordearigasmaratons.lv.
This year, Cleanhouse celebrates its 10th anniversary and as the leader of its sector it supports various public events every year – organization of joint works for promoting environment cleaning, charity projects and sports events.
The main directions of Cleanhouse business are facility and territory management and cleaning. By developing and extending its activities, Cleanhouse has become one of the largest representatives of the industry in Latvia. The company employs 400 people. Among Cleanhouse customers, there are leading finance, trade and manufacturing companies, as well as companies representing state and local sectors. This year, Cleanhouse will open its representations in Latgale, Kurzeme and Vidzeme regions.