7. Septembris 2011
Cleanhouse latest customers
Art Museum Riga Bourse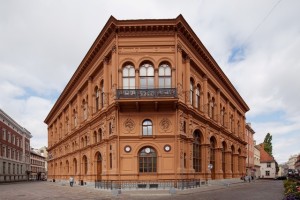 In recently opened, renovated building of Riga Bourse (6 Doma laukums) Cleanhouse will be responsible for exhibit of the Art Museum and feeling of comfort for its visitors.
Cleanhouse has signed an agreement with the National Art Museum of Latvia which supervises the building of Riga Bourse. According to conditions of this agreement, Cleanhouse provides all types of deep cleaning services, supply of hygiene goods and operative service support 24 hours a day. The total cleaning area is 5.550 m2.
Providing services in Riga Bourse building is a new challenge to all Cleanhouse workers, since maintenance of museum facilities is complicated and specificē, considering that this building stores valuable artworks requireing special lighting, specific air humidity and temperature. Cleanhouse workers have to consider all these aspects. The building of Riga Bourse is the first museum, that has joined the family of Cleanhouse customers.
The building of Riga Bourse itself represents architecture of state significance. It was built during the period from 1852 to 1855, imitating shapes of Venice palazzo of Renaissance, which is symbol of wealth and abundance. It was built according to the project by Peterborough architect having German origin Harald Julius Bose (1812-1894). After restoration it was suitable for the National Art Museum of Latvia to demonstrate collections of foreign art.
Social Integration State Agency
Continuing successful cooperation with state and local authorities, Cleanhouse Ltd has signed an agreement on provision of services for the Social Integration State Agency in Jūrmala (71 Dubultu iela).
The Social Integration State Agency provides professional and social rehabilitation services, offers health improvement and stabilization to people with disability. In the building, there are study facilities where people with special needs can acquire new knowledge in order to live wholesome life and successfully integrate into labour market.
Cleanhouse working site is college, the Jurmala Professional Secondary School, rehabilitation center and hotel all located in the SISA building. These are faciities with different arrangement and daily application, each with its specific needs for cleaning works. The total area – 10.200 m2.
Cleanhouse provides facility daily cleaning, supply of hygiene goods, all types of deep cleaning services and operative service (emergency service 24/7/365).
International School of Latvia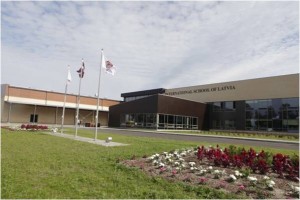 Since the summer of 2011, Cleanhouse provides management and territory cleaning services to the International School of Latvia in Piņķi.
The new building of the International School of Latvia offers modern and functional study environment for children at all ages starting from pre-school up to the last year of the secondary school. School territory is surrounded by vast green area and playgrounds for children in youngest grades.
The range of services provided by Cleanhouse includes management of engineer technical communications, maintenance of water supply, sewerage and heat supply systems, electricity supply system and low intensity current systems, as well as school territory cleaning.
The total area of facilities is 4.900 m2 and the total area of territory is 22.800 m2.